AX1800 USB WiFi 6 Linux Compatible WiFi Adapter for PC and Raspberry Pi 2+ WiFi 6 USB for Ubuntu, Mint, Debian, Kubuntu, Mate, Zorin, PureOS, Windows 11/10 Long Range WiFi Antenna Dual Band
Regular price
Sale price
$42.99 USD
Unit price
per
Sale
Sold out
·Unleash WiFi 6 Power on Linux: Boost your Linux device's connectivity to new heights with this latest Linux compatible WiFi adapter. With unbeatable speeds of 1800Mbps and exceptional range, it outperforms any previous USB WiFi adapters
·Linux Compatible Operating Systems: Supports kernels up to 6.2, Raspberry Pi OS 11/10/9/8, Debian 11/10/9/8, Ubuntu 22.10 ~ 16.04 (all flavors), Linux Mint 21~18, LMDE 5~1, Pop!_OS, Zorin, MX Linux, Linux Lite, elementary OS and MORE. More supported OSes of this USB WiFi adapter Linux are listed
·Faster Dual-band Connection: This Linux USB WiFi adapter delivers blazing-fast speed of 1201Mbps on 5GHz or 574Mbps on 2.4GHz. Experience seamless 4K streaming, smooth gaming and fast downloads without lag on your Linux machine. Chipset model number is Realtek RTL8832BU. Supports WPA3 encryption
·High-gain Antennas: This Linux WiFi adapter brings unprecedented coverage with 2 external antennas. Included 3.3 ft USB 3.0 extension cable helps you to find the best signal location
·Consistent Connection: Builds a reliable connection with your wireless router or access point through distance by adding Beamfromig WiFi 6 technology
·Hardware Supported: x86_64/x86_32 (PCs, VirtualBox...), aarch64/armhf (Raspberry Pi 2+, Odroid...). NOTE: Internet connection is needed for initial driver installation
·Unsupported Distributions: Currently NOT compatible with Kali Linux, deepin, RHEL, CentOS, openSUSE Leap, OpenWrt, Guix, Puppy, Tails, Endless OS, LibreELEC, OSMC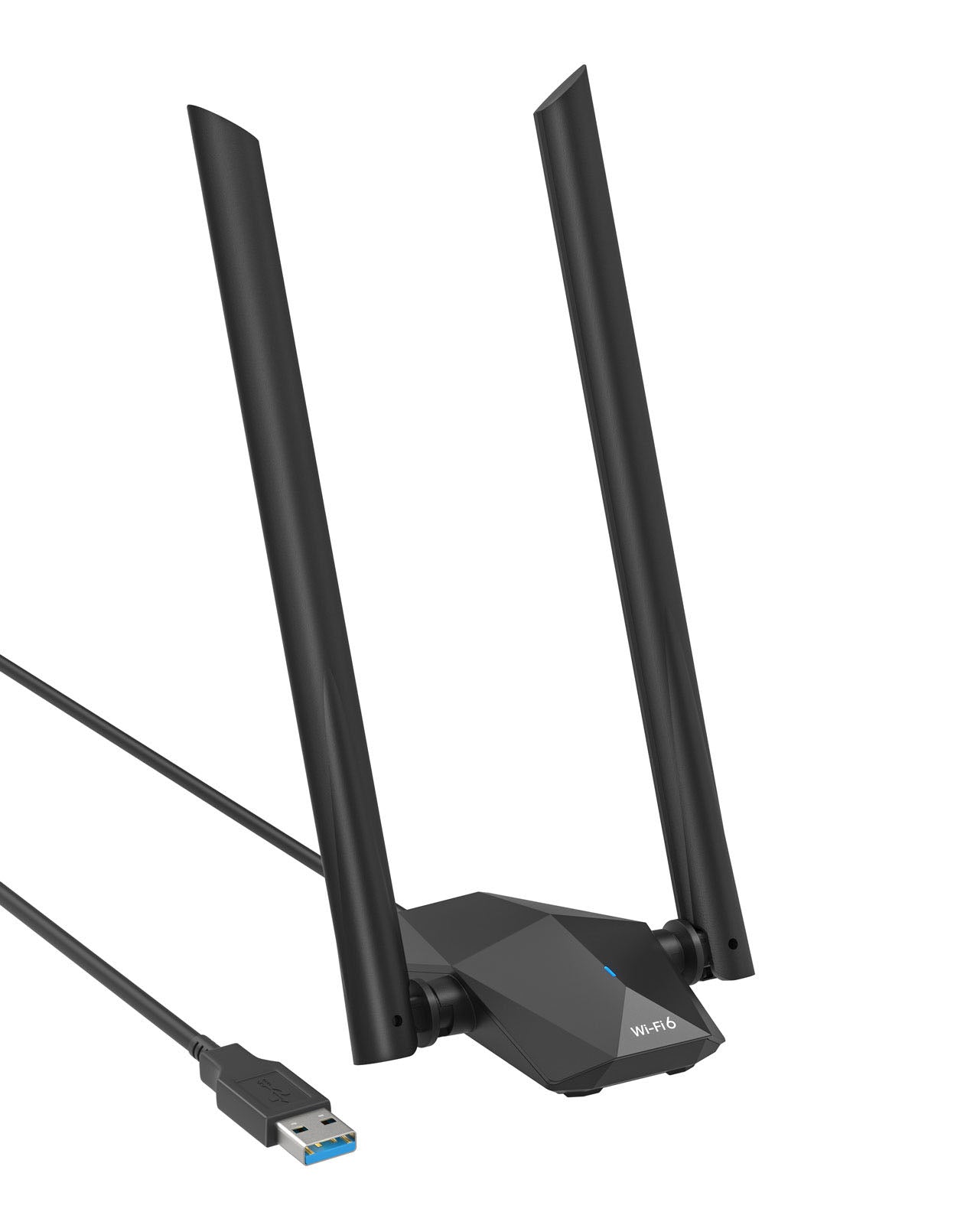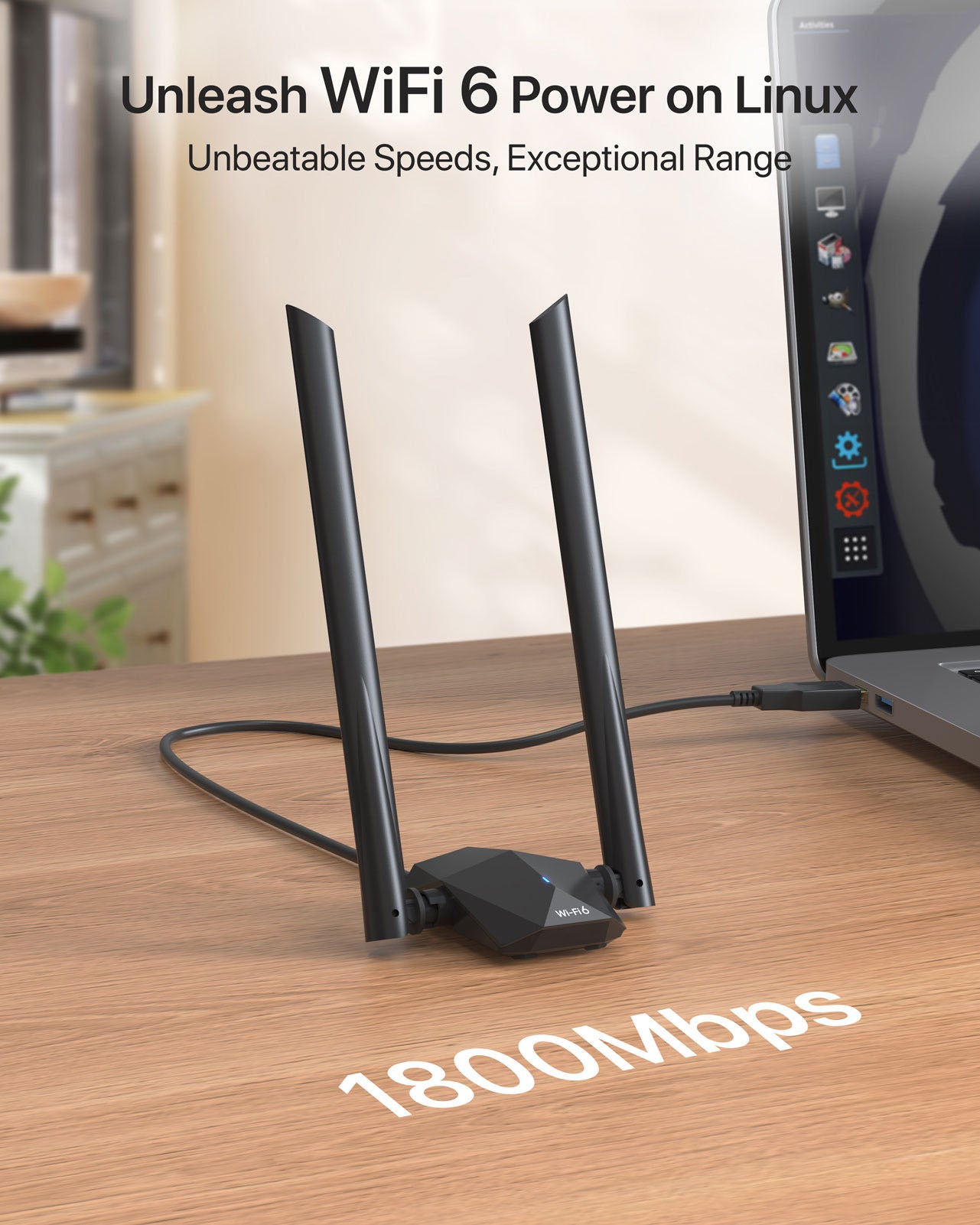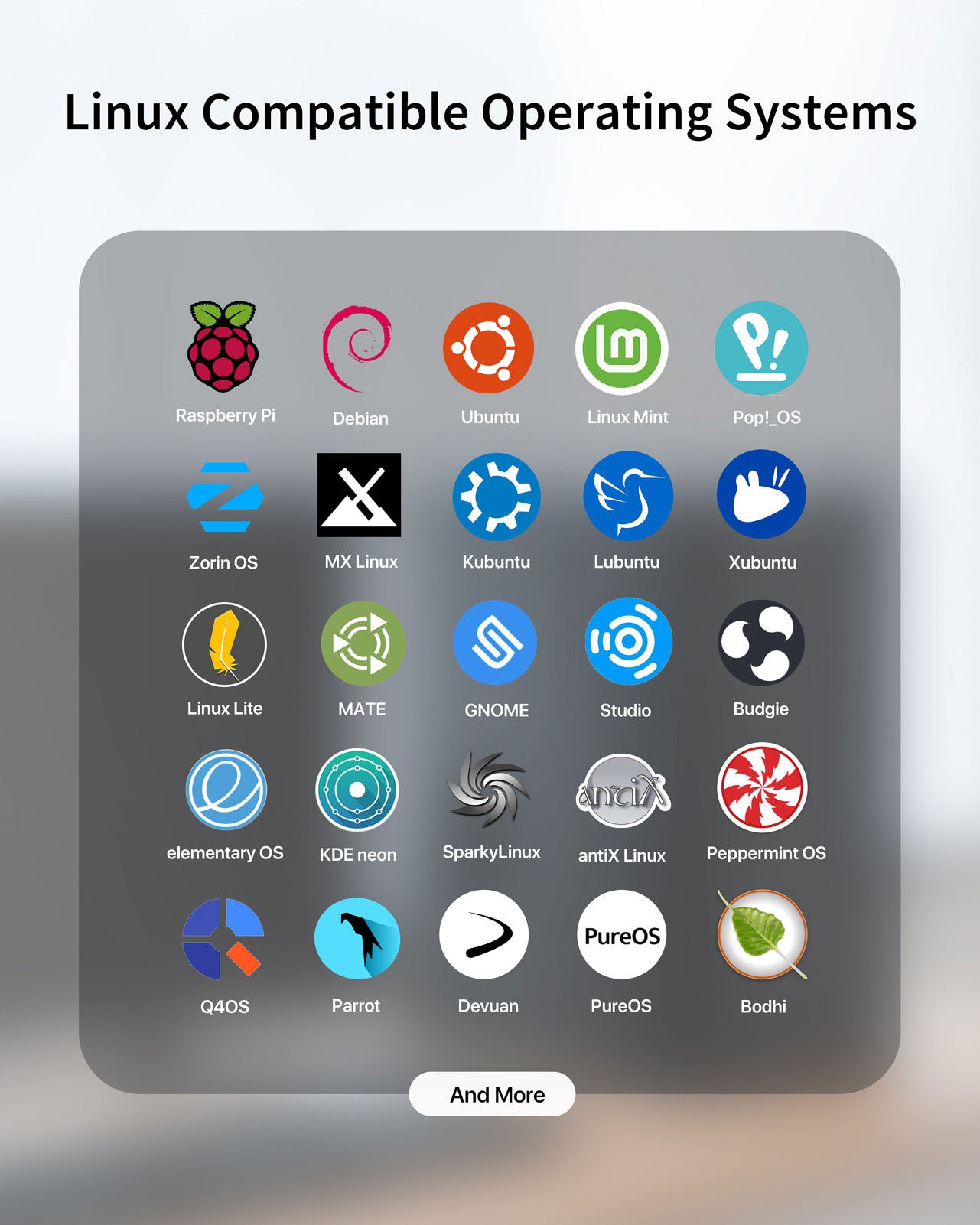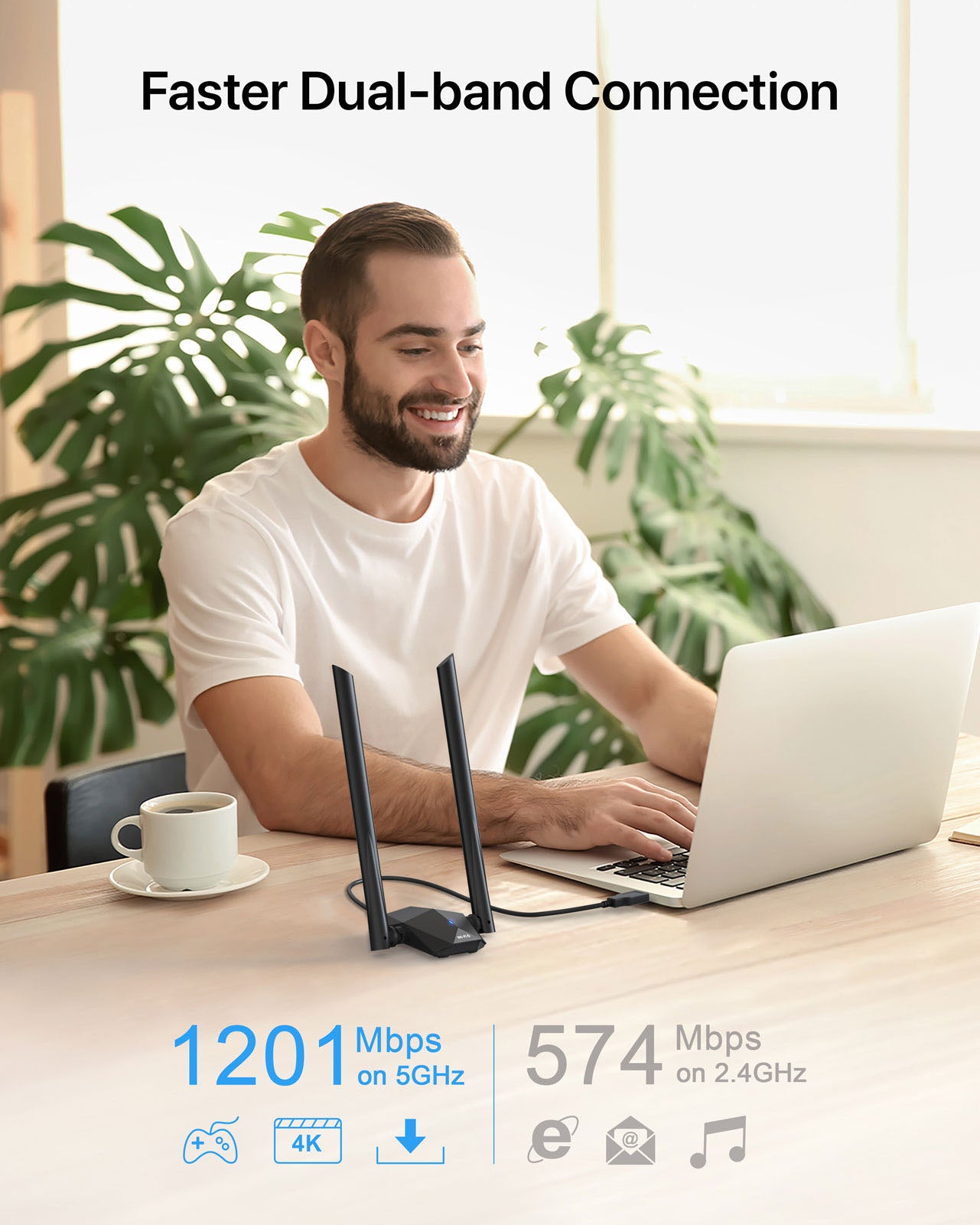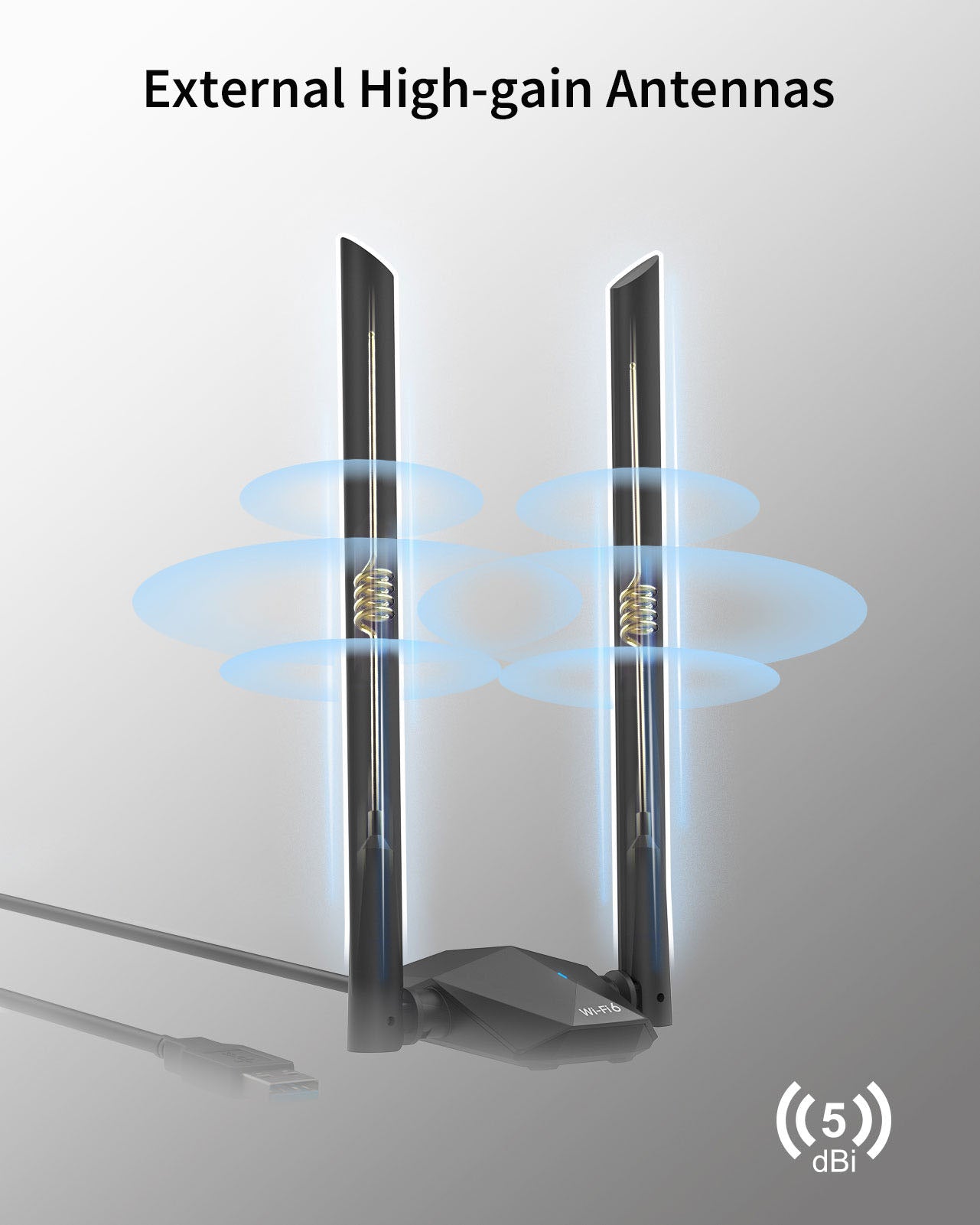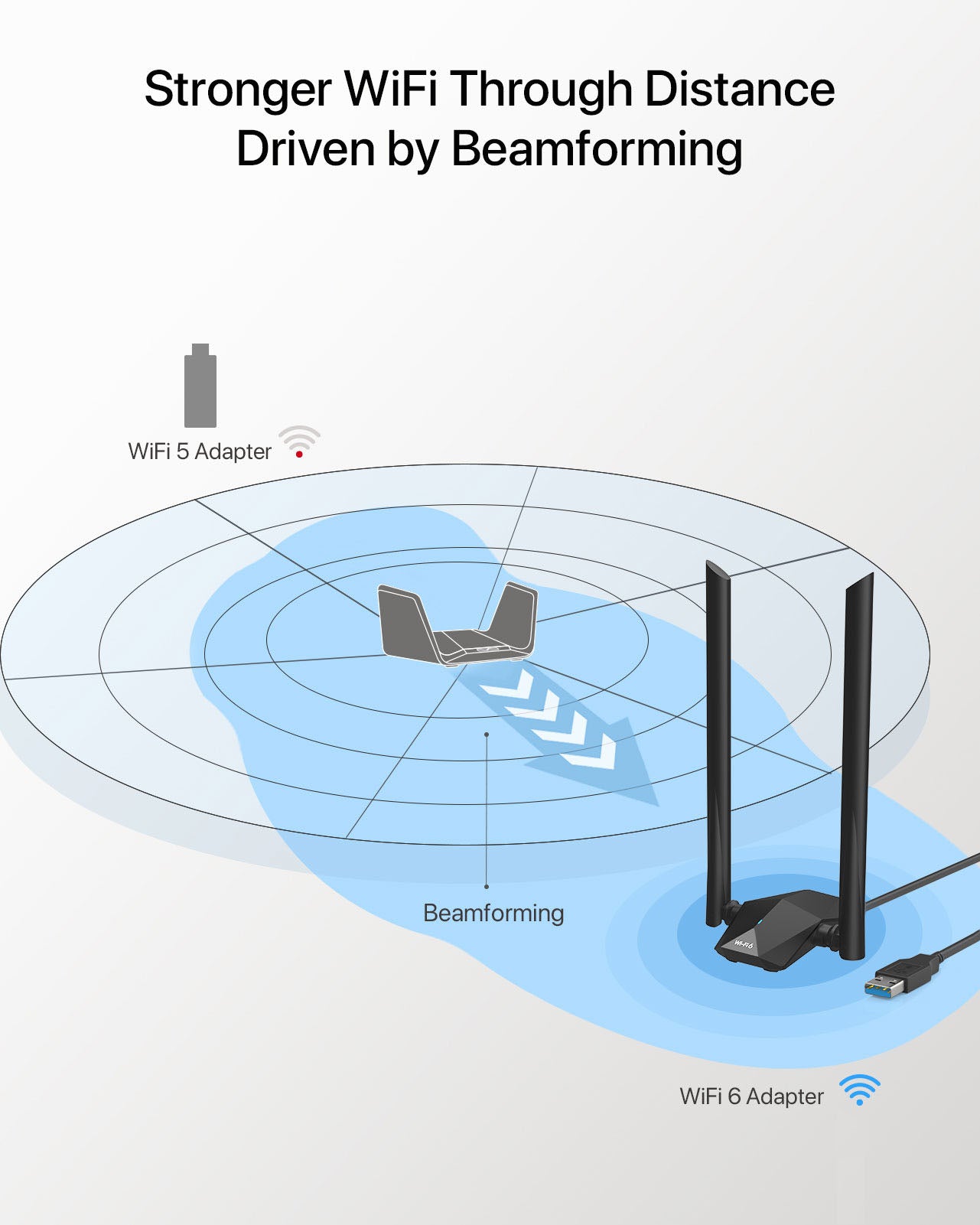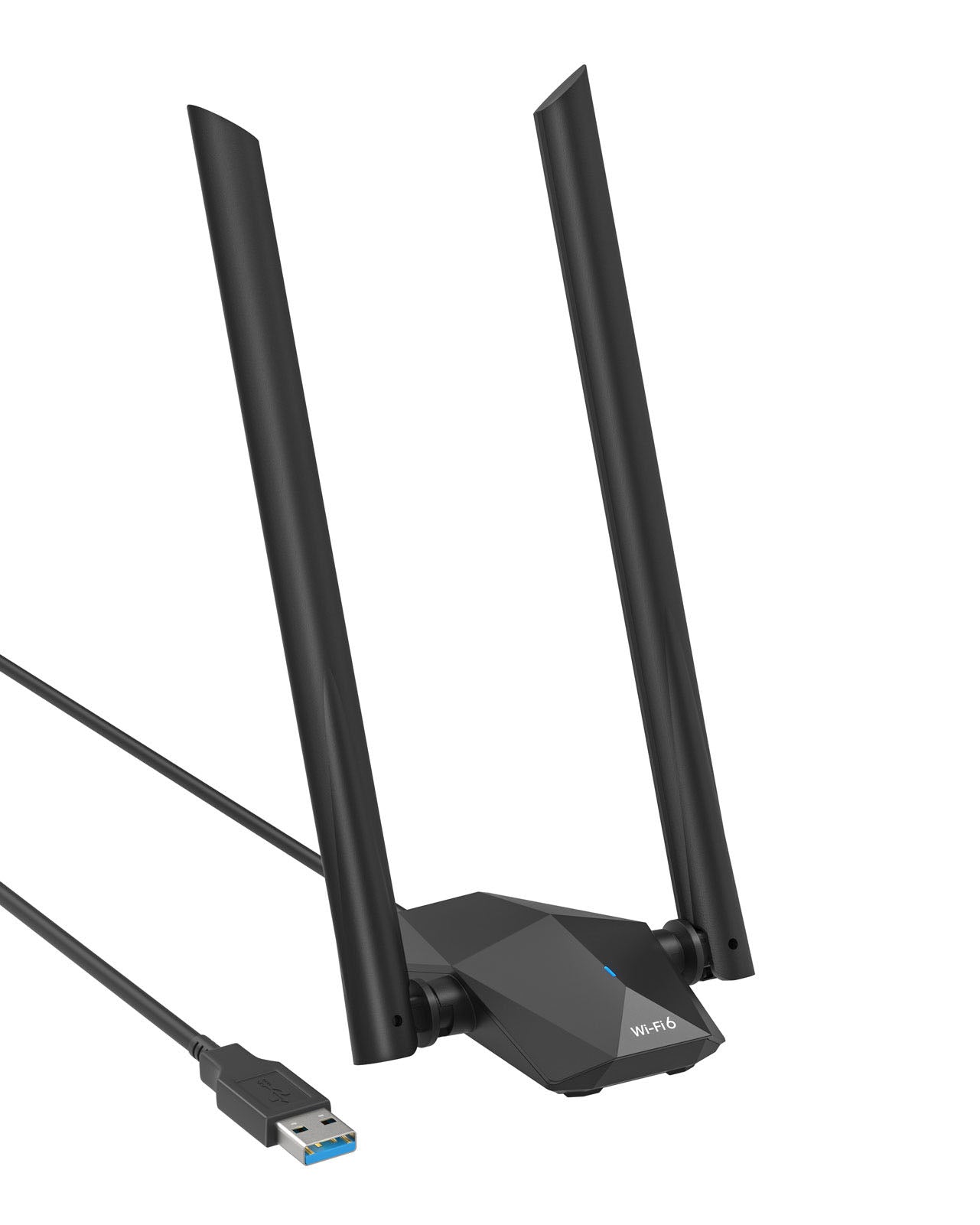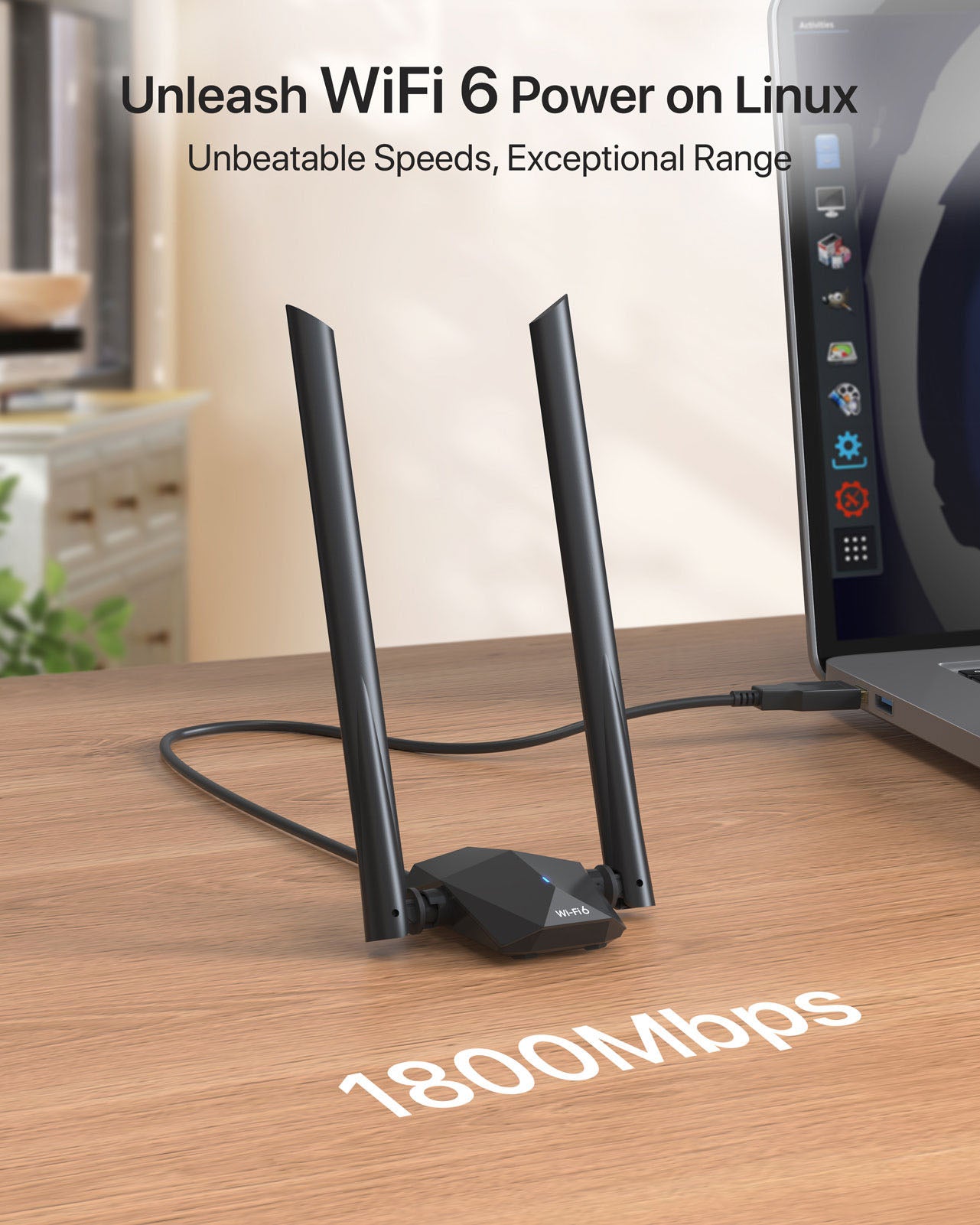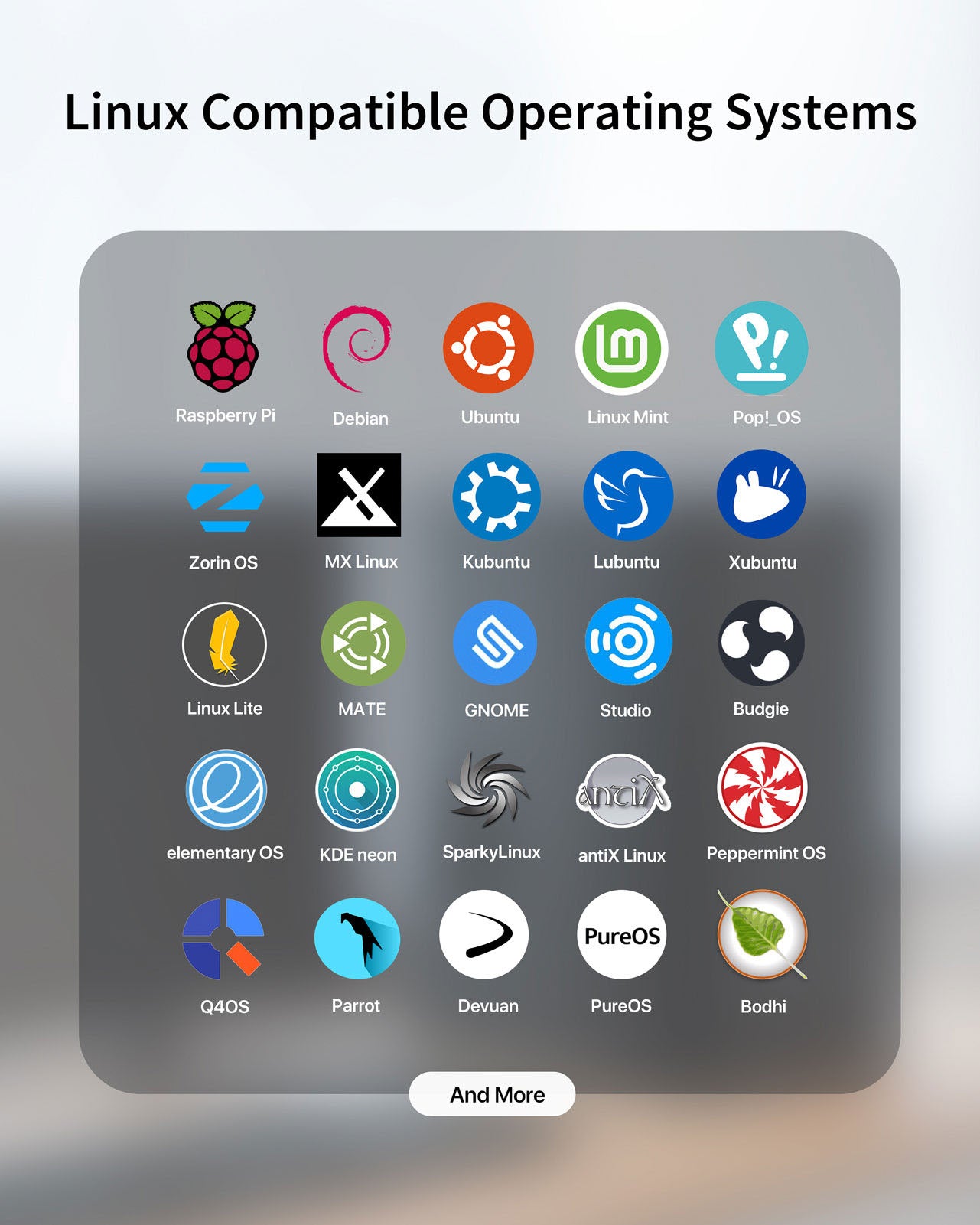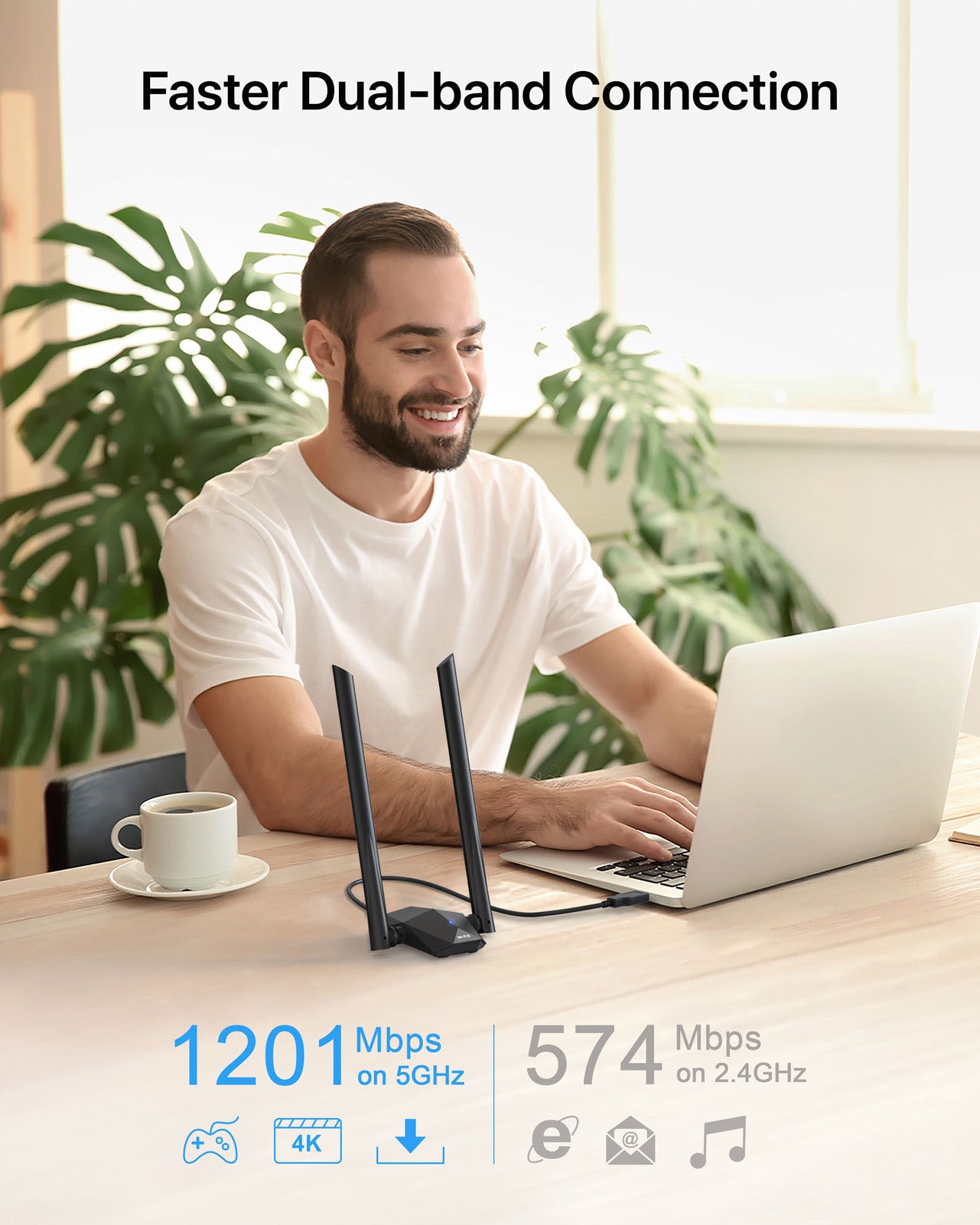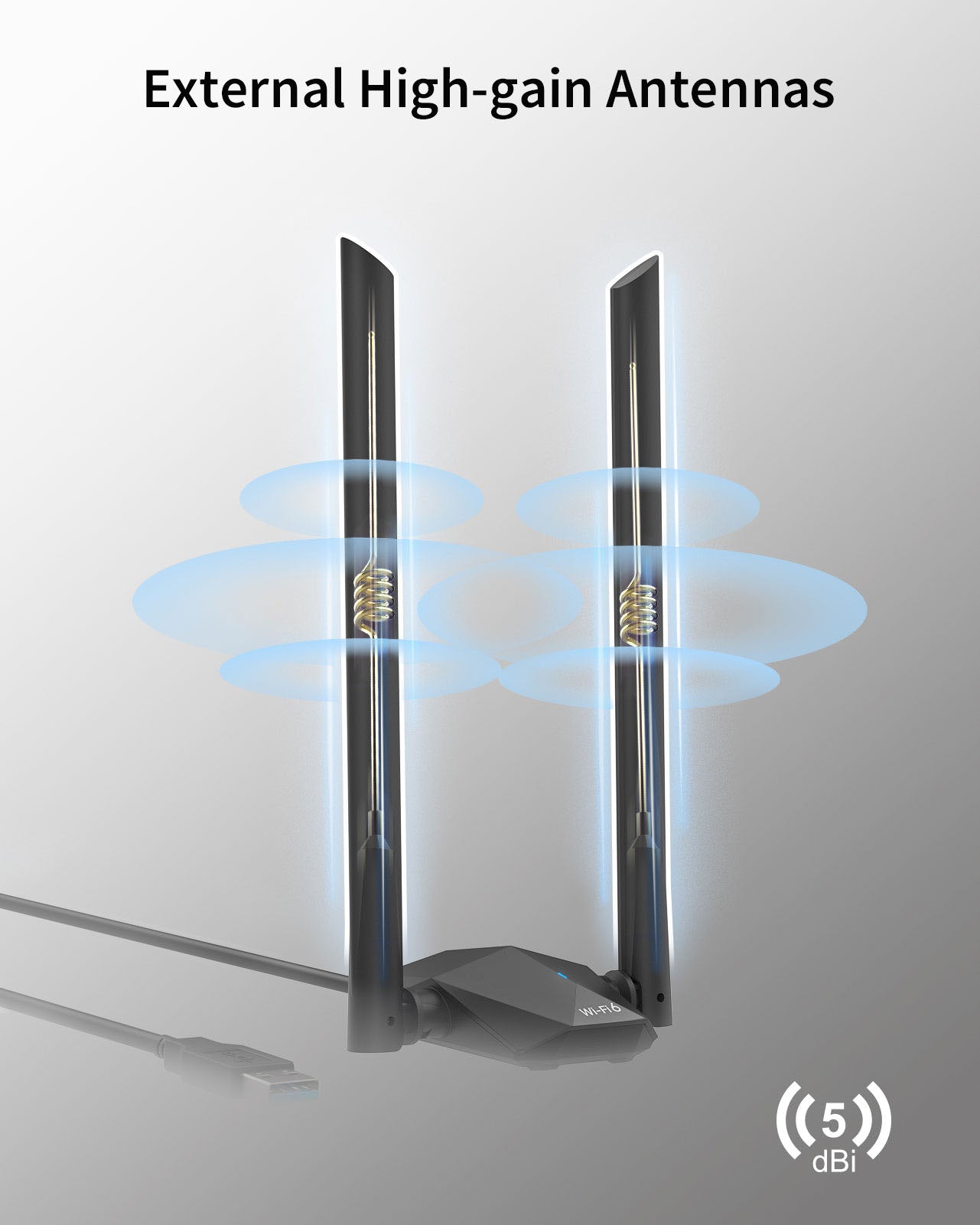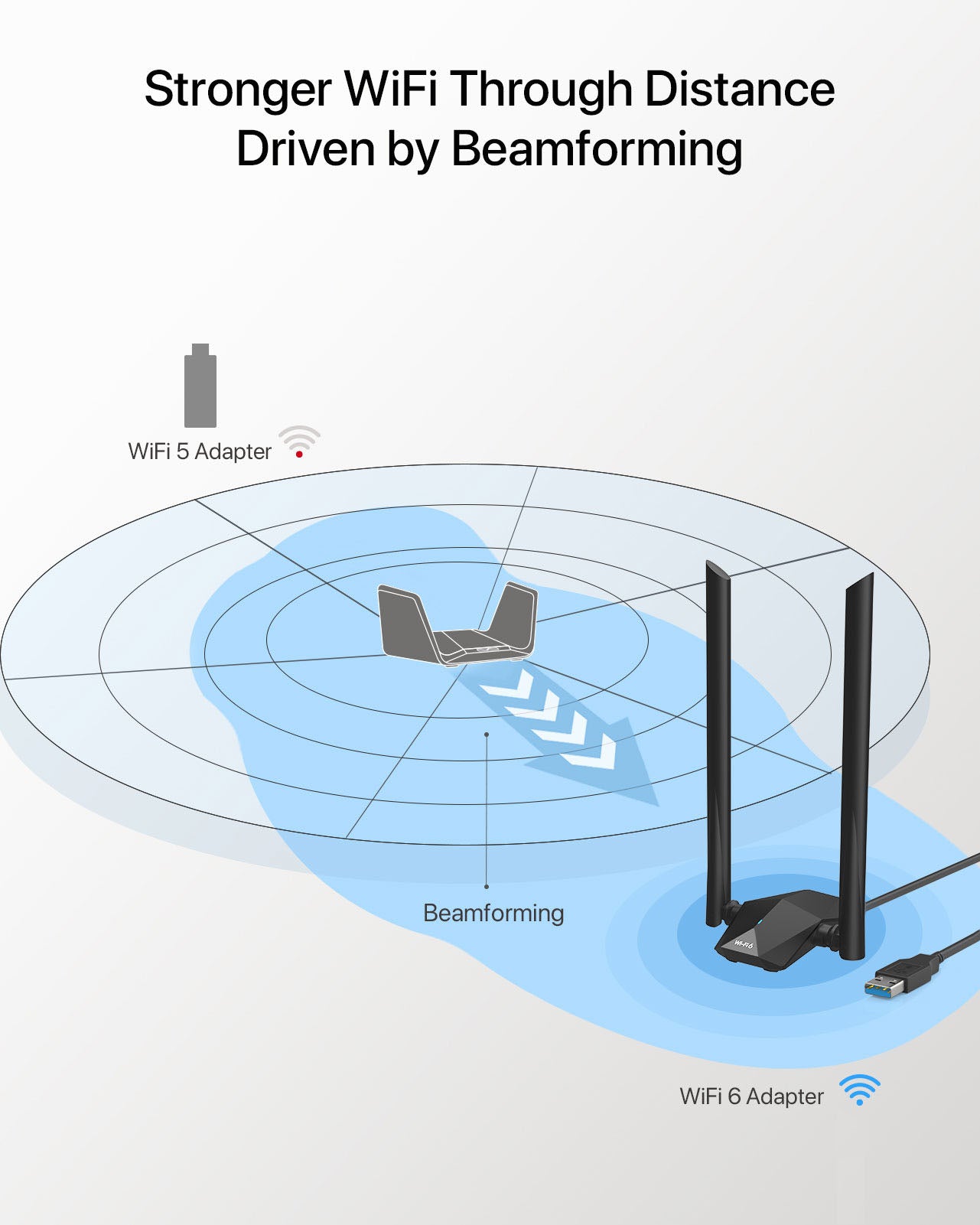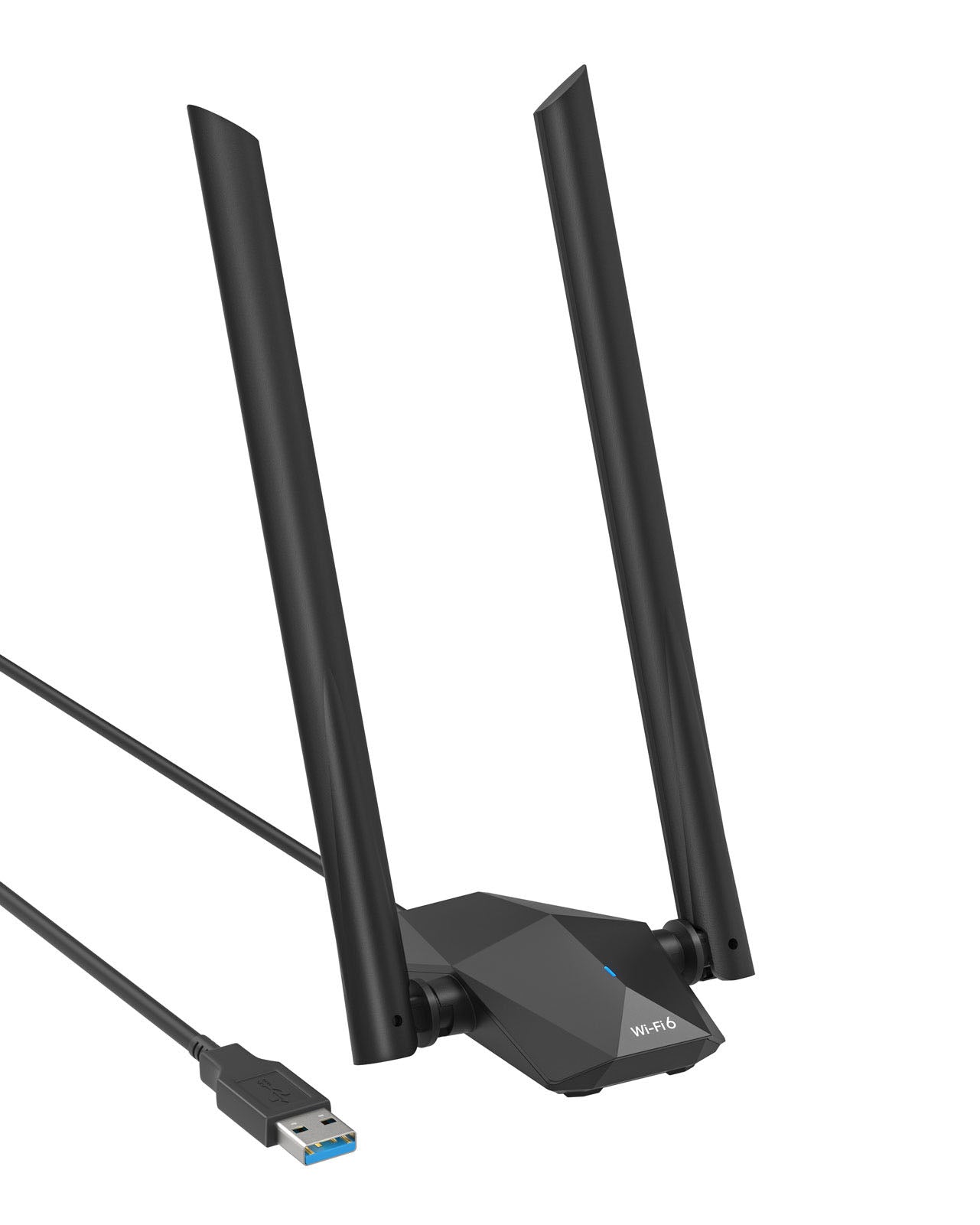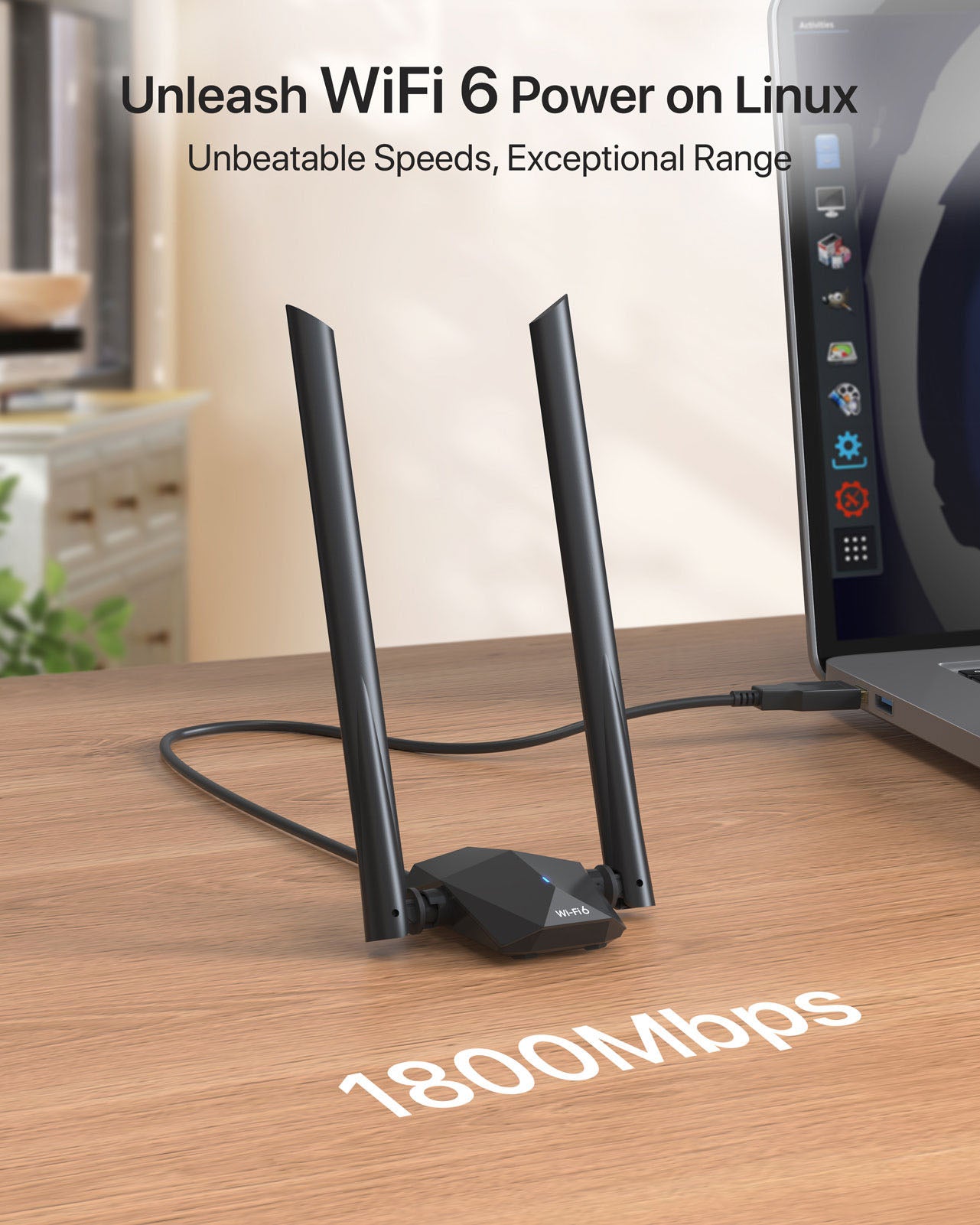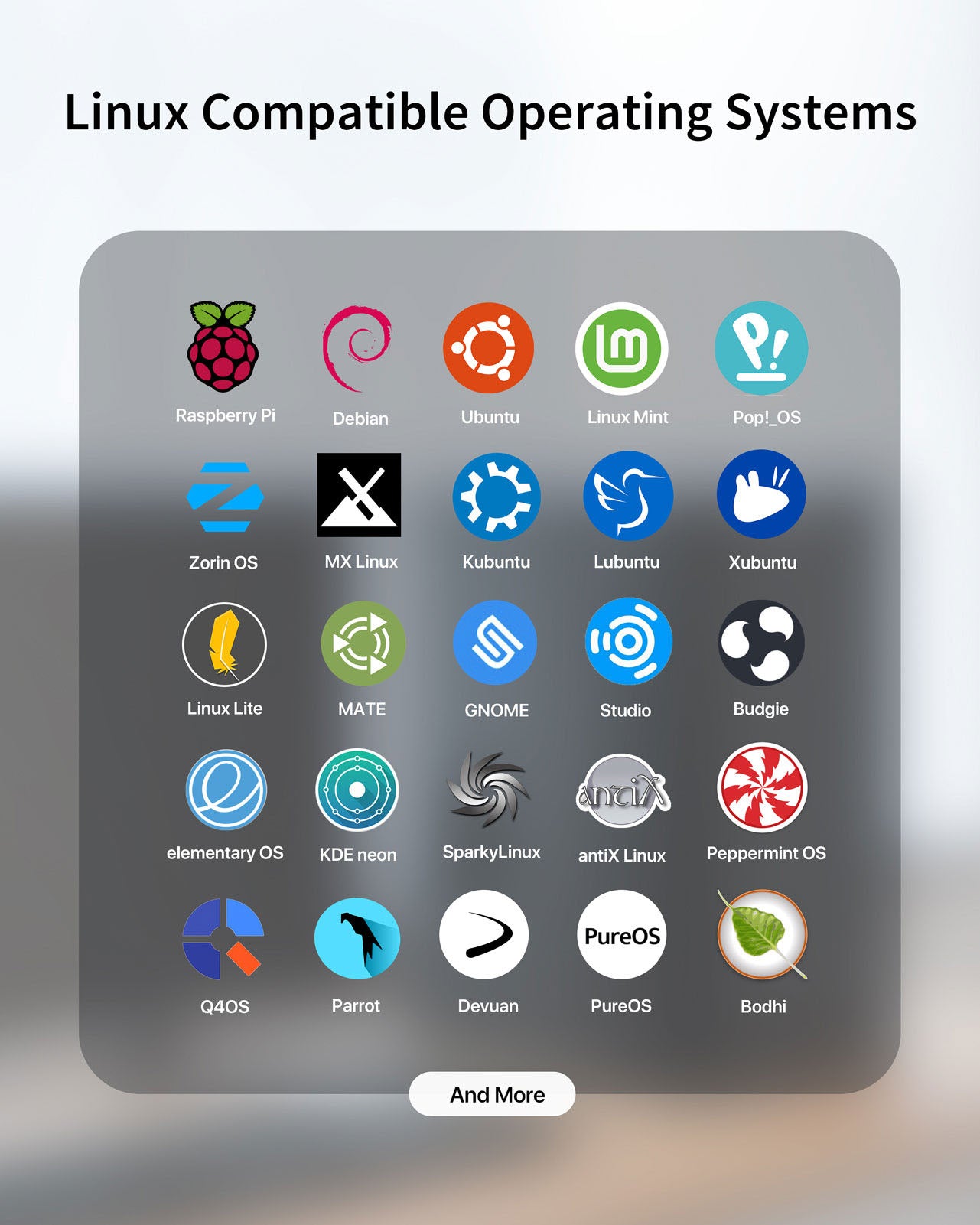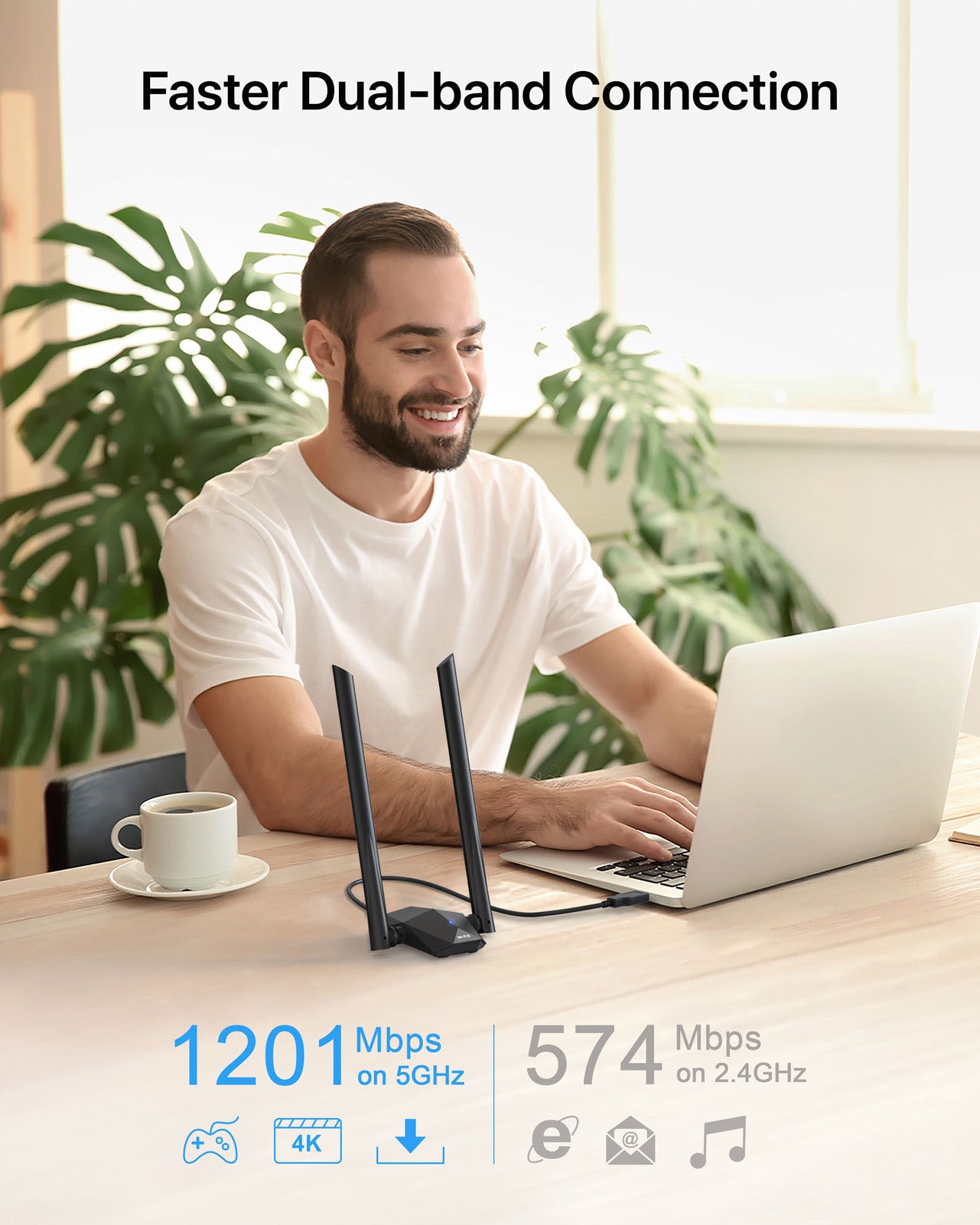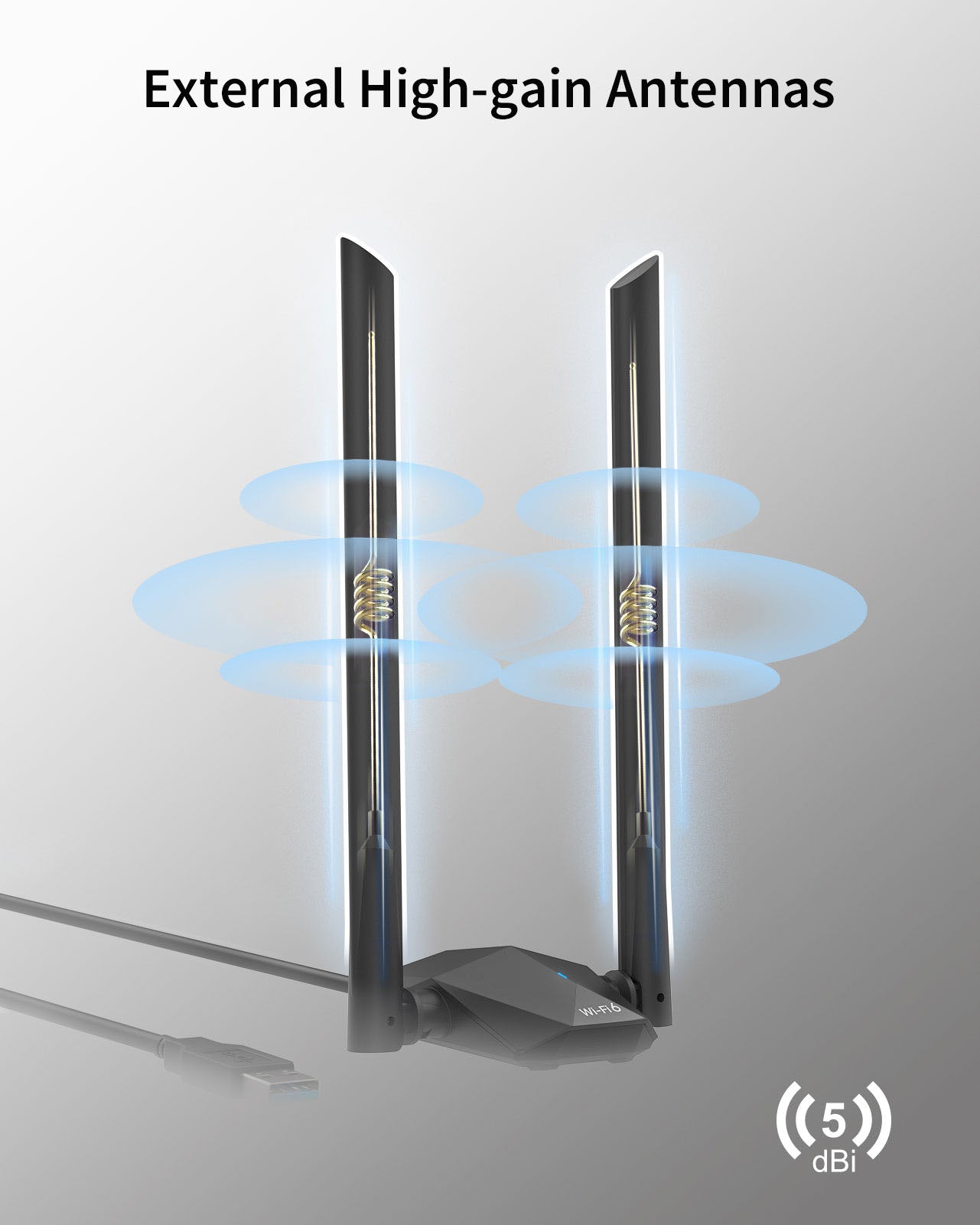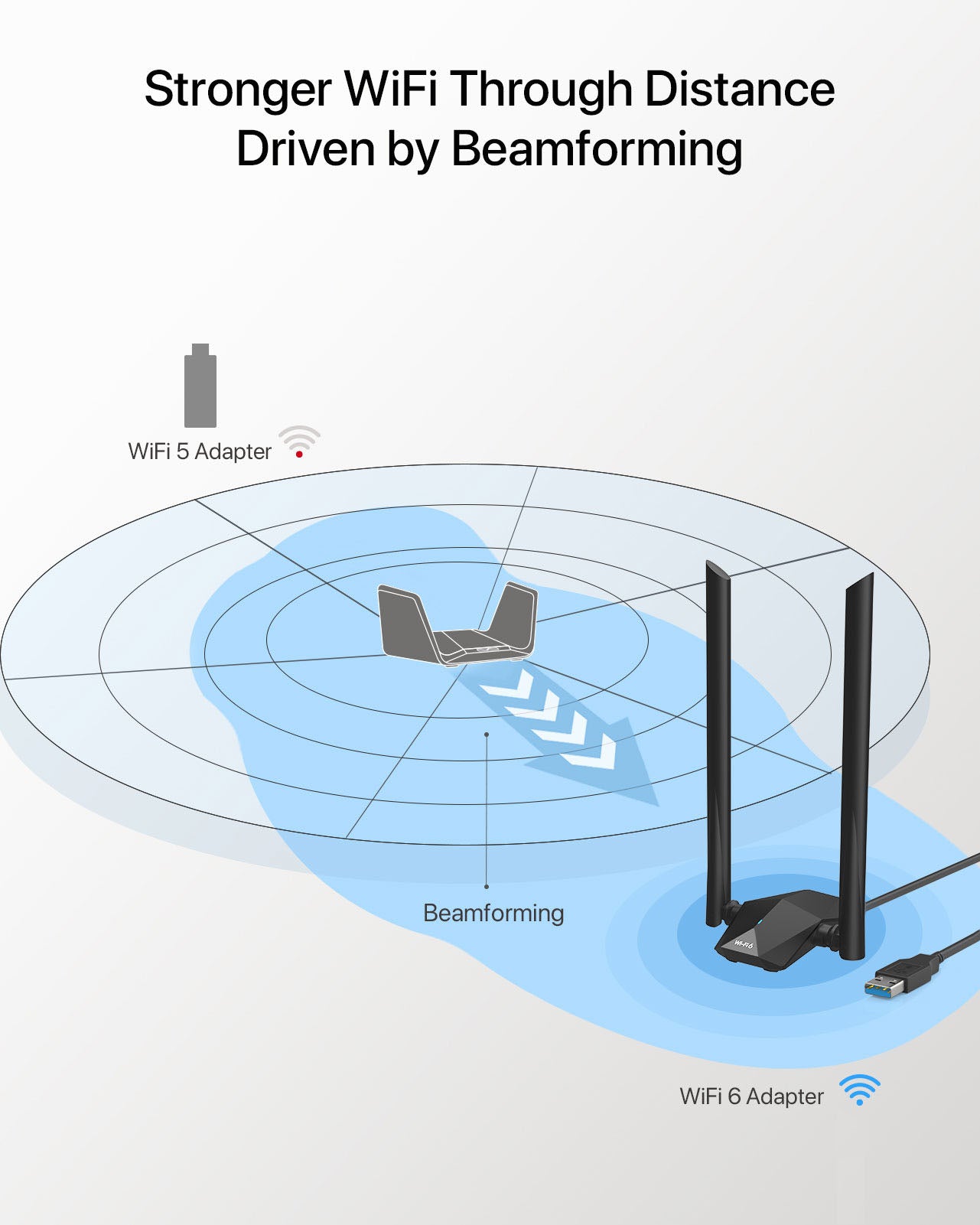 AX1800 USB WiFi 6 Linux Compatible WiFi Adapter for PC and Raspberry Pi 2+ WiFi 6 USB for Ubuntu, Mint, Debian, Kubuntu, Mate, Zorin, PureOS, Windows 11/10 Long Range WiFi Antenna Dual Band
·Unleash WiFi 6 Power on Linux: Boost your Linux device's connectivity to new heights with this latest Linux compatible WiFi adapter. With unbeatable speeds of 1800Mbps and exceptional range, it outperforms any previous USB WiFi adapters
·Linux Compatible Operating Systems: Supports kernels up to 6.2, Raspberry Pi OS 11/10/9/8, Debian 11/10/9/8, Ubuntu 22.10 ~ 16.04 (all flavors), Linux Mint 21~18, LMDE 5~1, Pop!_OS, Zorin, MX Linux, Linux Lite, elementary OS and MORE. More supported OSes of this USB WiFi adapter Linux are listed
·Faster Dual-band Connection: This Linux USB WiFi adapter delivers blazing-fast speed of 1201Mbps on 5GHz or 574Mbps on 2.4GHz. Experience seamless 4K streaming, smooth gaming and fast downloads without lag on your Linux machine. Chipset model number is Realtek RTL8832BU. Supports WPA3 encryption
·High-gain Antennas: This Linux WiFi adapter brings unprecedented coverage with 2 external antennas. Included 3.3 ft USB 3.0 extension cable helps you to find the best signal location
·Consistent Connection: Builds a reliable connection with your wireless router or access point through distance by adding Beamfromig WiFi 6 technology
·Hardware Supported: x86_64/x86_32 (PCs, VirtualBox...), aarch64/armhf (Raspberry Pi 2+, Odroid...). NOTE: Internet connection is needed for initial driver installation
·Unsupported Distributions: Currently NOT compatible with Kali Linux, deepin, RHEL, CentOS, openSUSE Leap, OpenWrt, Guix, Puppy, Tails, Endless OS, LibreELEC, OSMC
1800Mbps USB Linux WiFi 6 Adapter
Unbeatable WiFi Speeds, Exceptional Range
Upgrade your Linux device with this 1800Mbps Linux WiFi 6 USB adapter. With robust WiFi performance, great Linux compatibility and our continuous support, it is the best upgrade for your Linux hardware. Get it now and enjoy the benefits of WiFi 6!
Supports Multiple Operating Systems
Comes with Linux Expertise Support
Easy to install with instruction script. Internet connection is needed for initial setup.
Comes with a 3.3-foot Extension Cable
Easy to move it for better placement and signal reception with the 3.3 ft extension cable.
Boosted WiFi Range
Receive a stronger WiFi signal from your router or access point through multiple walls.
Strengthen Signal Reception
Rotate the powerful antennas to improve signal reception in different environments.
Works with Any WiFi Routers
Supports any WiFi routers of 802.11 ax/ac/n and any mesh WiFi systems.
10x Faster Than USB 2.0 Port
Ideal for transferring large amounts of data with a stable connection on your Linux PC.
Download Center
Contact us